"Stone Ramp" by Peter Batchelder
Apr 25, 2015
Jetart Company recently captured "Stone Ramp" by Peter Batchelder. Measuring 48" X 52", four separate photographs were taken of the artwork and digitally stitched together to create the final image file. Because the painting was captured at high resolution, the resulting file can be used to print very large reproductions while still maintaining amazing detail.
Both the original painting and fine art reproductions of it are available for sale through Powers Gallery.
The image below shows the painting, hung at Powers Gallery, with Peter on the right.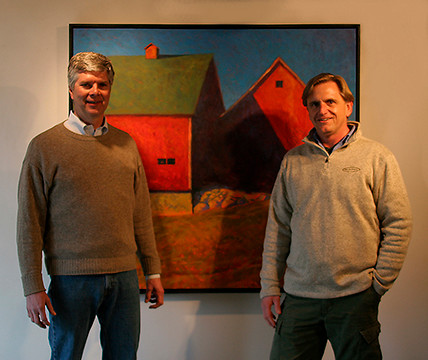 This image shows the high level of detail and range of colors that were captured: